Overview:
NYU Africa House and the Office of Global Services (OGS) supported the Association for African Development (AAD) to host the inaugural "Careers in Development Expo" to showcase organizations and people who are making strides in their industries and are either expanding their businesses to include African markets or are promoting African development. Organizations that were in attendance included: Ernst and Young, Marriott Hotels, Sahara Reporters, Baobab Consulting, and others.
Speakers:
Modupe Odele, Chief Executive Officer of ScalemyHustle

Liz Grossman, Co-founder of Baobab Consulting

Ivy Mbayah, Consultant in the Advisory Practice of Ernst & Young LLP

Omoyele Sowore; Human Rights Activist, Pro-democracy Campaigner, Founder of Sahara Reporters

La Keisha Nicole Landrum Pierre, Chief Operating Officer and Global Head of Digital of Sahara Reporters

George Ntim; Market Director of Diplomatic and Community Relations of Marriott Hotels; Founder of the African Development Foundation (ADF)

Yvonne Okafor, Career Investment Professional in the VC industry

Kofi Osei Williams, Chief Executive Officer of Asase Yaa Entertainment Group, LLC
Association for African Development:
The Association for African Development (AAD) at NYU works towards the advancement of the skills of NYU students by focusing on raising awareness and developing knowledgeable leaders with the intent of promoting African enhancement. We intend on achieving this in part by running a Speakers series with prominent industry and political leaders from across the continent presenting on the growing opportunities in a quickly transforming Africa.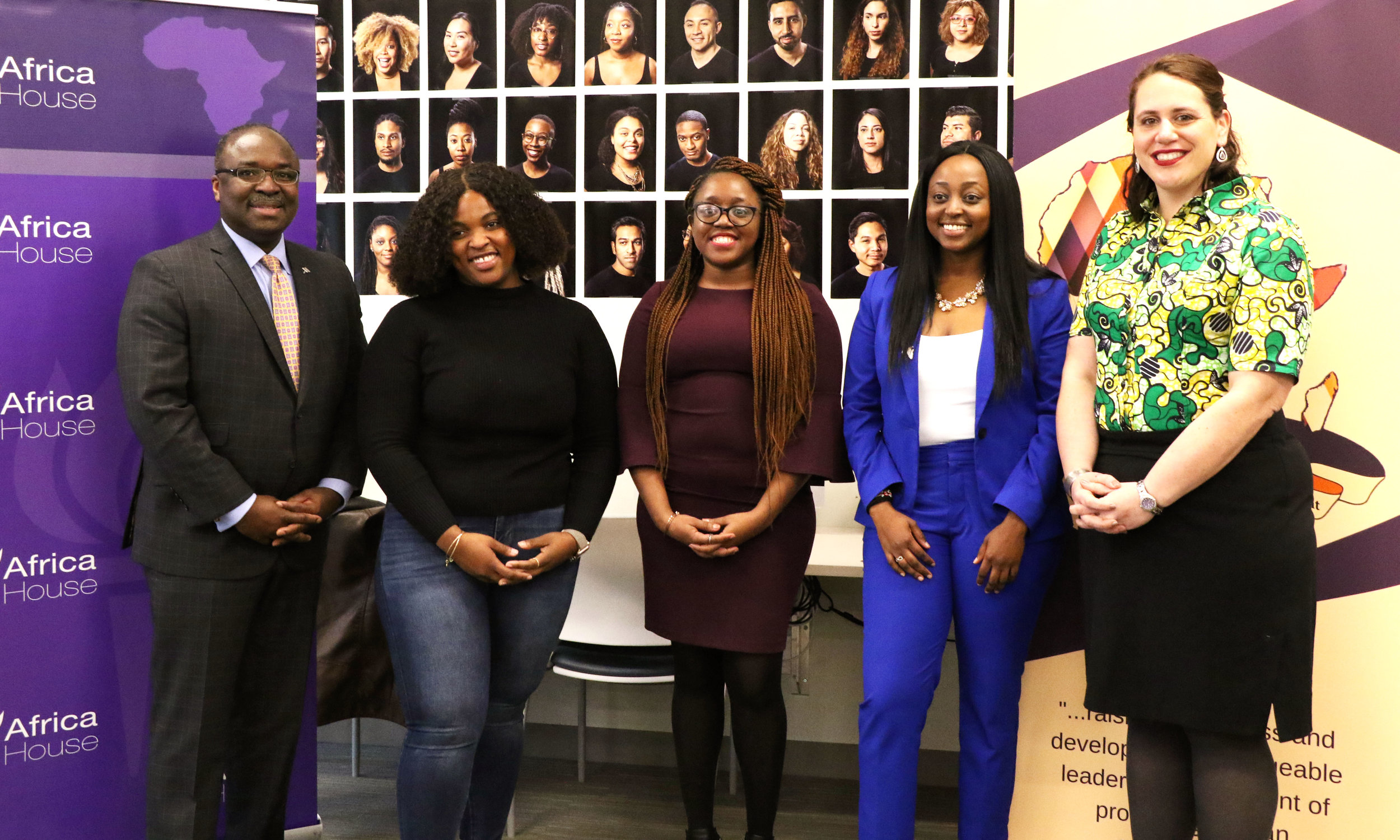 Photo credit: @NYU Africa House: Benjie Tetteh